Poslovna Inteligencija d.o.o.
Category Corporate Member Industry: Information Technology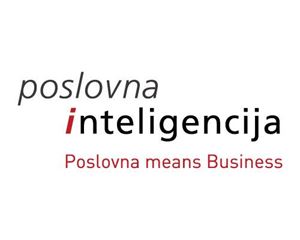 Poslovna inteligencija is one of the leading vendors for implementation of analytical systems and strategic ICT consulting in South East Europe. We provide services for implementation of data warehouse, business intelligence, data integration, data mining, planning & budgeting, financial consolidation, performance management, risk management and master data management systems. Our expertise areas are: - Extensive knowledge of methodologies and concepts for a successful implementation of analytical solutions - In-depth understanding of business processes in medium and large enterprises in different industries - Partner relationship and experience in implementation of leading technologies, including Informatica, IBM, Oracle, EMC, SAP, Tableau, Panorama, Theobald and Microsoft, proven by vendor certificates. Based in Zagreb (Croatia), we operate from offices in London, Ljubljana, Belgrade, Podgorica and Sarajevo, with more than 80 consultants skilled in the implementation of these systems.